A 20 ft trampoline is enormous and can accommodate your full family as well as friends for an enjoyable playtime. There are various kinds of 20 ft trampolines like the sports and gymnastics ones, water trampolines and the regular family ones. They are made of durable material enabling them to be used for years.
A round 20ft trampoline has a jumping area of diameter 20ft or 610cm. Rectangular trampolines usually have 20ft length.
They are suitable for kids above 6 years of age, teenagers and adults
Most of the 20ft trampolines have a weight limit of 250-680 kg.
They are designed for outdoor use.
Best 20 ft Trampolines to consider if you are looking to Buy One
Happy Trampoline – Galactic Xtreme Gymnastic Rectangle Trampoline with Net Enclosure – High Performance & Safety Features Commercial Grade, Life-time warranty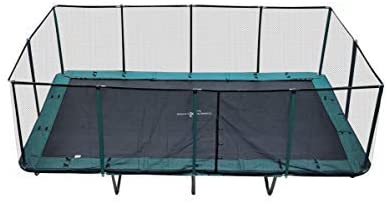 Happy Trampoline
Dimension:305cm (width) x 610cm (length)
Product Weight250 kg
Weight Capacity:N/A
Shape:Rectangle
This trampoline can be used by older children, beginners and experienced jumpers looking for gymnastic training. It is equipped with an extra-wide spring pad cover and a net enclosure.
Additional Options to Consider
Rave Bongo Bouncer Northwoods Edition (20-Feet, Green/Tan)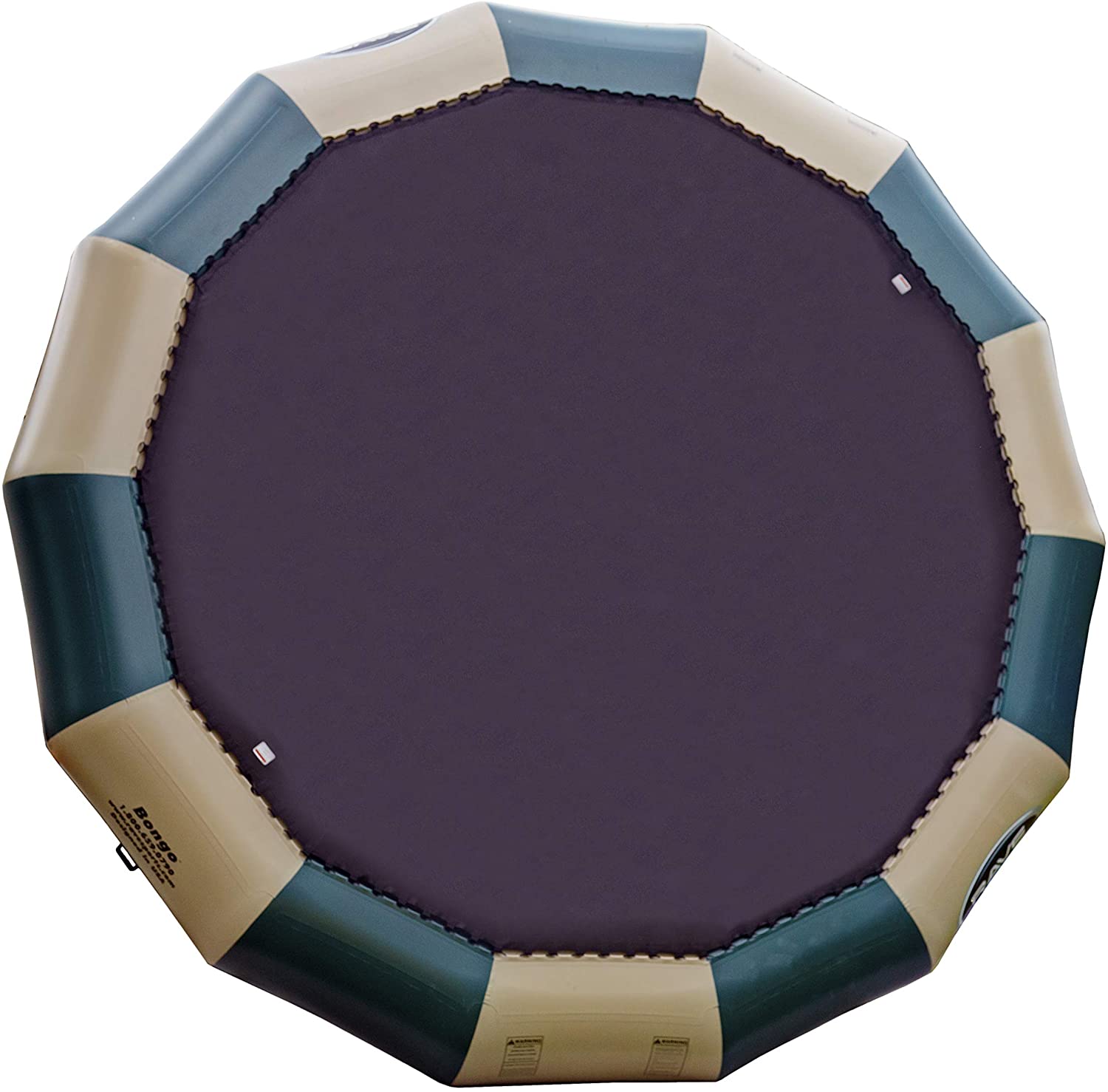 Rave
Dimension:610cm (width) x 610cm (length)
Product Weight61.235 kg
Weight Capacity:N/A
Shape:Round
The water trampoline is ideal for holding 5 adults or 10 kids. Apart from playing you can use it for lounging and as a swim platform.