In-ground trampolines, that are variously called underground, buried, built-in, floor and sunken trampolines, are set into the ground with only the frame and the jumping mat visible above the surface. If you don't want to disturb the landscape of your garden, backyard or lawn while installing a trampoline for your kids, then floor trampolines that blend in seamlessly with the ground could be your go-to option. They are also safer since kids don't run the risk of falling from a height with these and no climbing in required to access them.
But you have to dig a deep hole to fit an underground trampoline and ensure proper drainage to prevent rusting.
3 of the Best In-Ground Trampolines to Consider if you are looking to Buy One
Etan Hi-Flyer Outdoor Sunken Trampoline – Floor Trampoline with UV Resistant Safety Pad with Strong PVC – Green – Rectangular

Etan
Dimension:57.2cm (width) x 153.7cm (length)
Product Weight40.4 kg
Weight Capacity:N/A
Shape:Rectangle
This floor trampoline has a UV-resistant safety pad made out of strong PVC. Its 1.2-inch thick foam padding makes it safe for use.
BERG Toys built-in trampoline Talent, includes net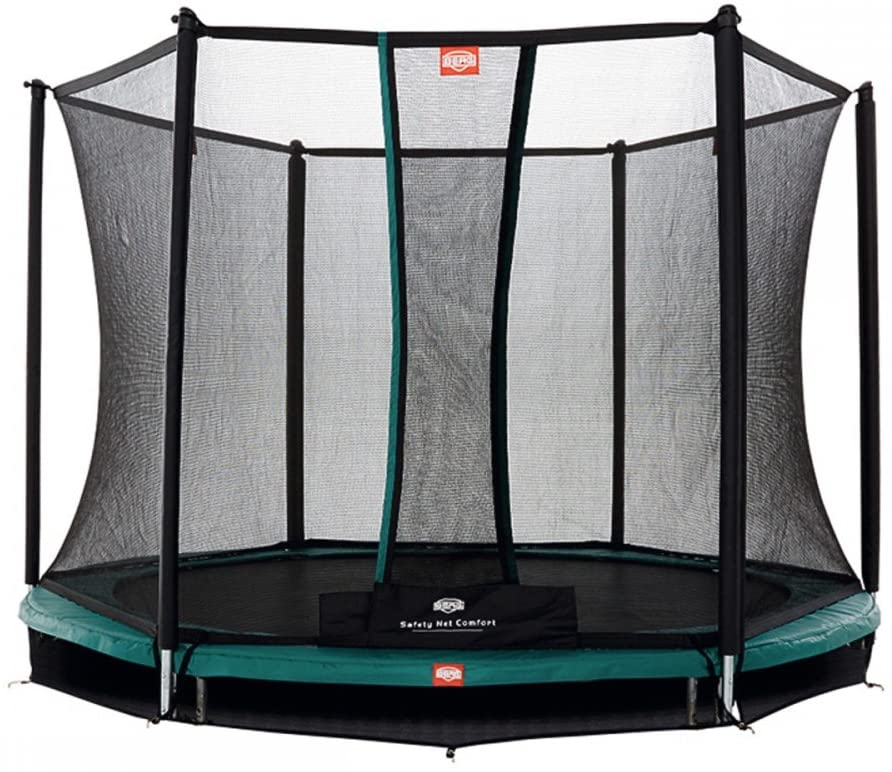 BERG
Dimension:305cm (width) x 305cm (length)
Product Weight48 kg
Weight Capacity:70 kg
Shape:Round
This sunken trampoline has pins to secure it firmly to the ground. It has a self-closing entrance and permits a single user at a time.
10ft Capital Underground Trampoline Kit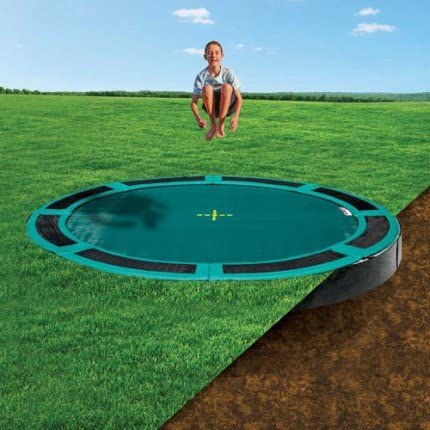 Capital Play
Dimension:305cm (width) x 305cm (length)
Product WeightN/A
Weight Capacity:N/A
Shape:Round
The kit includes a strong frame, springs, jump mat, retaining wall and vented safety pads. You can easily install the trampoline with the help of this kit.