Trampoline safety net pole replacements help to keep your trampoline net in place. You should always check the trampoline model that the pole is suitable for before making a purchase. The part number given in the product description helps you in this regard. You should always enclose them in foam sleeves while installing to prevent injuries.
The trampoline poles are of two types, upper and lower.
Their weather and rust-resistant build makes them suitable for the outdoors.
They are mostly made of galvanized steel.
2 Of the Best Trampoline Net Poles to Consider If You Are Looking To Buy One
Upper Bounce Universal Trampoline Rods to Replace Top Ring of Net Enclosure-6 Pole Caps Included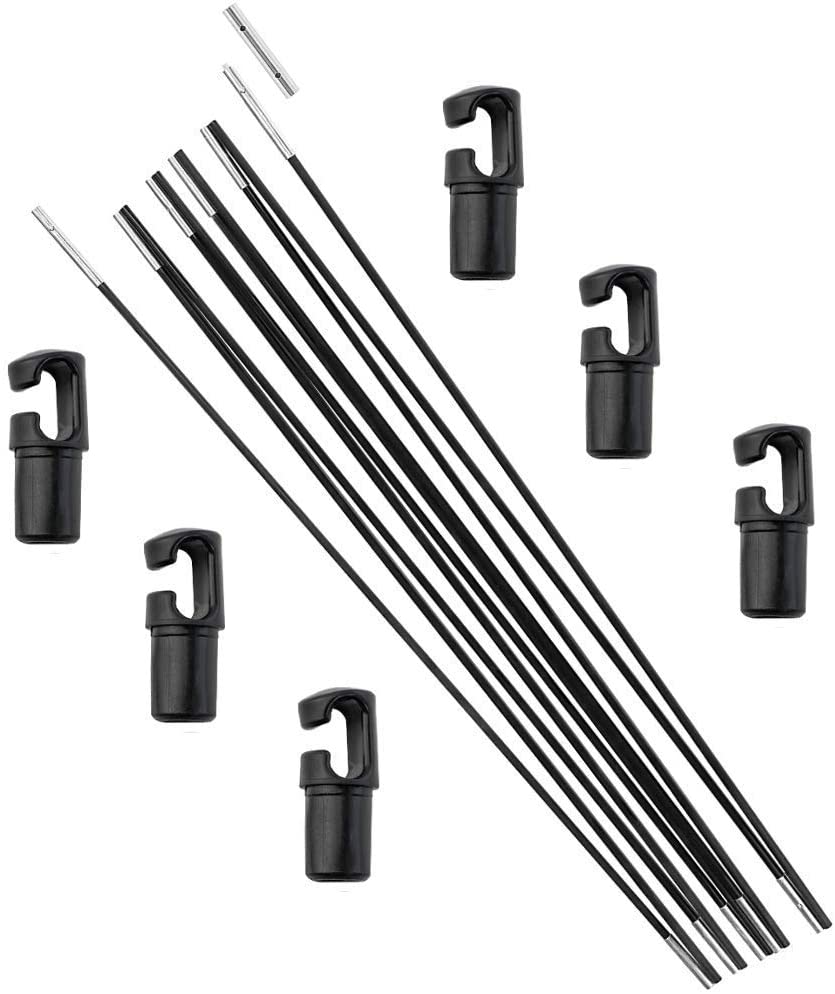 Upper Bounce
Dimension:38cm (length) x 4cm (diameter)
Product Weight1.59 kg
The trampoline poles will only fit 11ft round trampolines of the Upper Bounce brand. They are elastic, durable and heat-resistant.
Upper Bounce Trampoline Replacement Straight Enclosure Poles and Hardware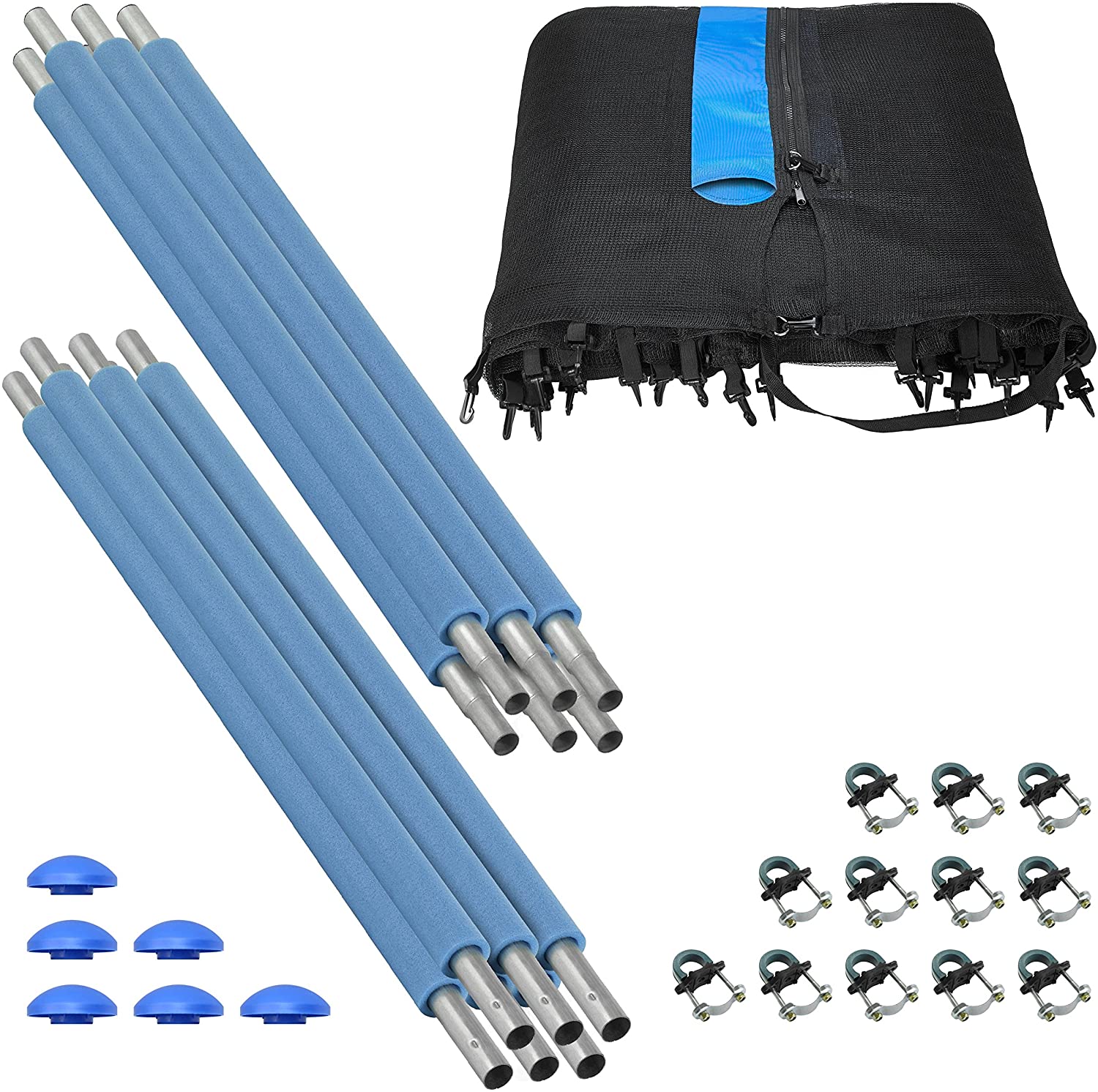 Upper Bounce
Dimension:110.5cm (length) x 4cm (diameter)
Product Weight12 kg
The package includes protective foam sleeves, bracket u-bolts, safety net and pole caps. Maximum safety is ensured by the product as it connects the net between the safety pad and jumping mat.